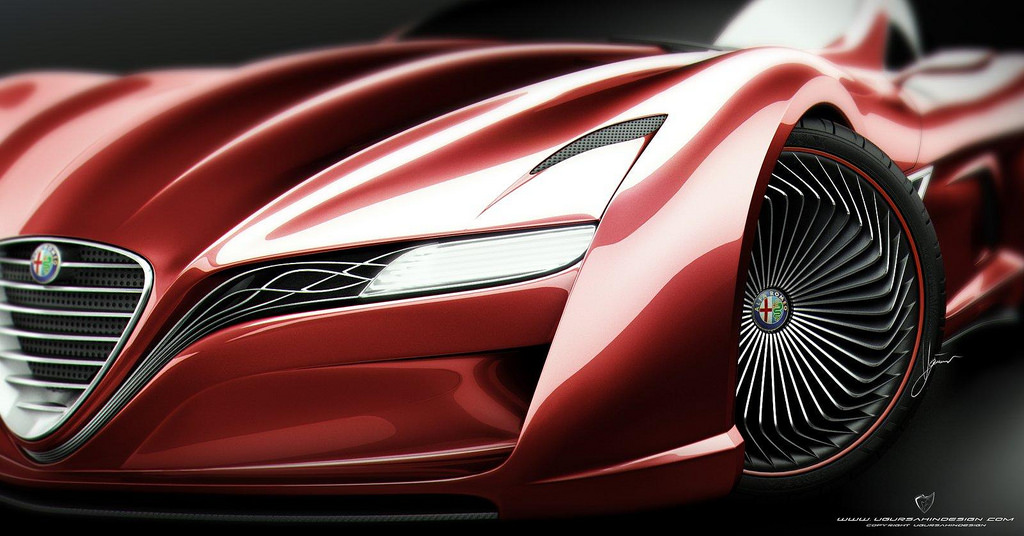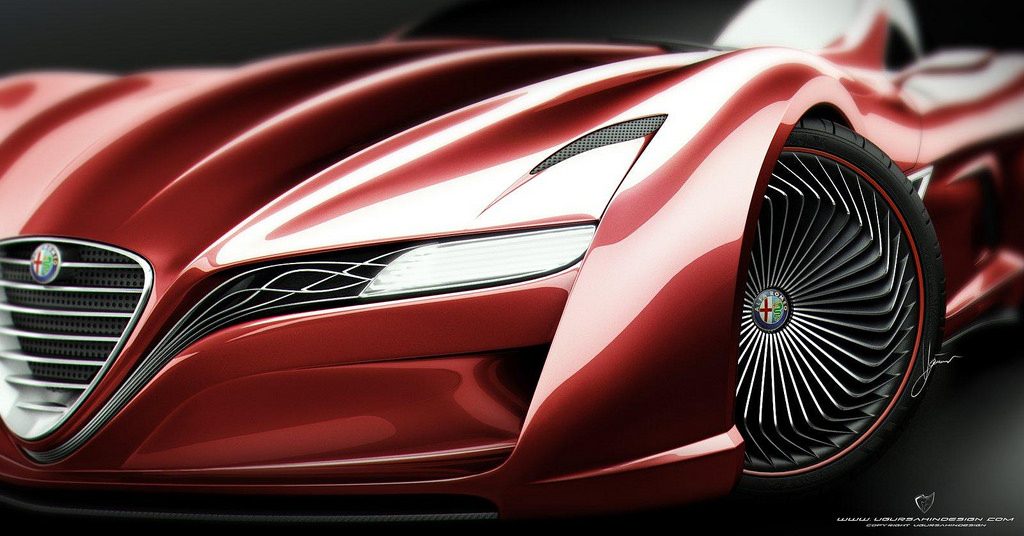 Photo by fabio3030
While the other concepts are satisfied with the fact that they are going to stay only show cars, the others dream about going into production. Take a look at this Alfa Romeo 12c GTS, it is very elegant and sexy and it could easily go into mass production. Some claim that concept cars are like cruel mistress. On one side we see them as magic ball which lets us take a look into future, on the other side they will fail to turn our dream into reality.
In other words car development from vision to mass production is often uncertain. Proof that failing is not always the case is this Alfa Romeo 12c GTS- a concept made by Turkish designer Ugura Sahina.
This designer already made few concepts for Ferrari and Aston Martin, and his last project Soleil Anadi proved itself as success, even though it is going to be produced in very limited numbers. Future of this Alfa
Romeo is uncertain, but that is not going to stop us to say something about its visual details.
Almost everything on Alfa Romeo 12c GTS is seductive, from well designed curved lines to its aerodynamics. Roof is covered by black glass which gives us even better visual effect. Rear end looks sporty with curved exhaust pipes, two on each side. Sahin did not reveal anything about engine, or any other engineering details, but many do not find that really important right now. If he gets investors who would produce this car even in limited numbers, all other details will be revealed soon after.